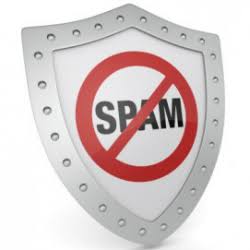 Email protection is a hot topic among enterprises lately; once 120 million malicious emails targeted businesses last year.
The independent IT security institute AV-TEST registers over 350,000 new malicious programs and potentially unwanted applications every day. Yes, every day there's 350,000 new ways hackers are trying to infect computers. There's already been more this year than any year in history.
Aryanict.com Email Filter will remove spam from your mail in our cloud first, ensuring only clean mail goes to and from your mail accounts.
Mail is processed in one of our 100s of cloud servers across the US and Europe. The service is GDPR compliant and you can make it so that our service is only used on US or EU servers.
 
Inbound Filter – Spam is filtered before it reaches your network! The service is easy to set up. Simply change your MX records, which we can help with if necessary. There is no need to host your email service elsewhere; you can continue to manage your email in cPanel, Plesk, or your local mail server just as you do now. Incoming mail filtering can be purchased separately, and is only $14.99 per domain per month.
Outbound Filter – Protect your reputation! Aryanict.com outbound email filtering service allows you to filter mail that your users send from your local mail server. If one of your domain's mail accounts becomes compromised, we'll filter the spam, ensuring only clean mail leaves your network. Outgoing mail filtering can be purchased separately, and is only $14.99 per domain per month.
Email Archiving – Say goodbye to lost email! Aryanict.com email archive service saves a copy of all incoming and/or outgoing mail for an extended period of time. Best of all, you can even use our service to send mail if/when your mail server is down. No more lost email! Email archiving can be purchased separately, and costs $29.99 per month for up to 10 GB of stored mail. Of course, if you need more storage space, we can work out a deal.
 
While most email protection services charge you for every mail account that gets filtered, our service covers ALL your email accounts on your domain.