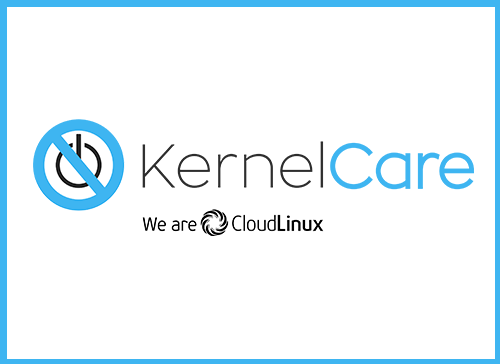 KernelCare is a CloudLinux product that provides stability for your Linux server. KernelCare puts an end to rebooting servers by automatically installing patches and bug fixes to your running server without impacting performance.

KernelCare Benefits for Linux Server
No More Reboots: Anyone with a Linux server knows kernel updates and reboots are a normal part of server upkeep and protection. Well now you can go years without a single reboot. One single line of code will ensure you never miss another kernel security patch.

Maximum Security: KernelCare checks for new security updates every four hours, and then takes nanoseconds to install these patches to provide you a more secure Linux server. These new security patches maintain the safest Linux environment. Gone are the days of running servers with vulnerabilities just to avoid downtime.

Highest Possible Server Uptime: This eliminates maintenance windows and downtime caused from kernel security updates.

Free up your IT department: No more planning coordinated, scheduled downtime with your customers. Have your admins focus on something other than server maintenance.

Works on Different Servers and Environments: KernelCare is supported on most popular Linux distributions; here's the full list. Custom kernel patching is also available for enterprises.